Week Commencing 16th October 2017
It has been a fantastic first half term by the Kingfishers. Last Friday we enjoyed making our jam sandwiches after the Kingfishers were inspired by the rhyming book 'The Giant Jam Sandwich'. Our aim was to understand why we have instructions, so we decided to write some for Bob the alien on how to make a jam sandwich (pictures below).
This week we have been searching for 3D shapes around our class and school. The Kingfishers were fantastic at spotting the shapes. We built castles and labelled the shapes, matched everyday objects and then put them in to groups explaining our reasoning.
Homework
The homework that was sent back to school was FANTASTIC! Thank you all so much, this really helped with our learning when discussing nocturnal animals. We had some great local stories to share, pictures, facts and we still have videos to show after half term.
The half term homework is to create capital letters. You can use anything you like for example, you could be creative with art, scarfs, pencils, leaves, sticks or even their bodies. I have put a few examples below for you.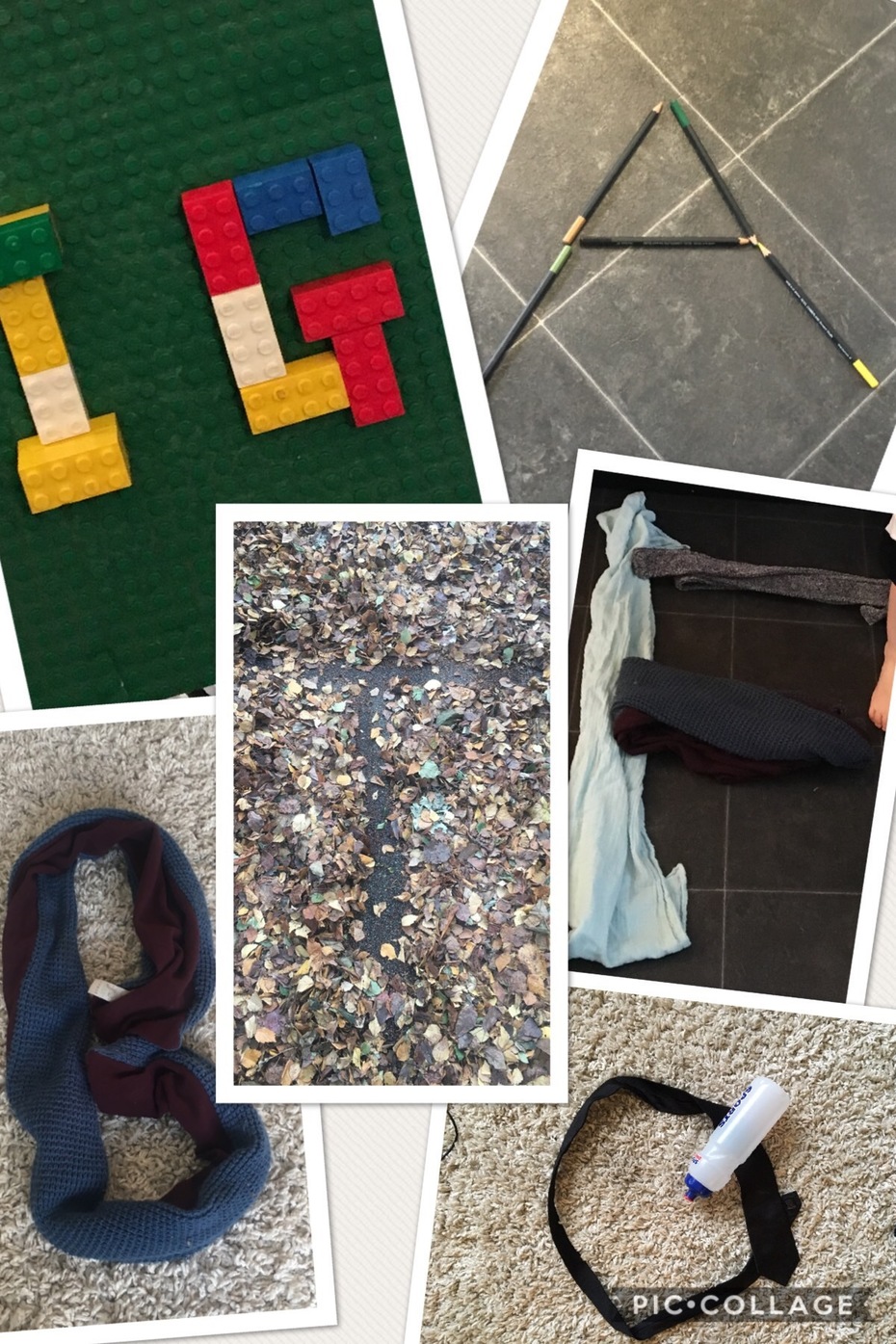 Spellings
This week I would like the children to recap the following spellings. If the children are consistent with spelling these words correctly please refer to the adjacent list. The children are always encouraged to speak in full sentences, it would also be helpful for the children to orally create a sentence using these words. Eg: The girl said that he was feeling happy or The boy went to the shop for some sweets.
in, he, I, of, it
or
are, up, my, had, her
In addition to you homework, you must ensure you all have fantastic fun and we are looking forward to hearing what you have all been doing...
Have a great time,
Thank you, Mr Marsden
To see the termly newsletter click HERE
Reading and spelling are daily activities and additional weekly homework will be given on a Thursday to be returned to school by Wednesday the following week.
For lists of high frequency words to help support spelling and reading, please click on the links below.
To help support your child joining up their letters using the cursive handwriting style, please click on the link below.
Cursive Letter Formation Sheets
Latest Kingfishers Events
There are currently no events.
Calendars page(s): Kingfishers >>